Soul Hunger Workshop
March 2, 2019 @ 9:00 am

-

4:00 pm

$125
In our culture today, what are women truly hungry for? How can women support one another in overcoming the self-image issues that so many of us face? How can women empower themselves to find the spiritual strength they so desire?
To answer these questions and more, join us at the Soul Hunger Workshop with Anita Johnston, PhD. Anita is an internationally renowned story-teller, speaker, and the author of the life-changing, enlightening book: Eating in the Light of the Moon.
Through her passionate, energetic story-telling of myths and metaphors from around the world, Anita explores the archetypal energies of the woman's soul while guiding us on a spiritual journey to learn how these energies relate to us personally. Anita teaches that women struggling with food, eating and body image issues are actually experiencing a deeper longing inside, one to which the world's vast history of Sacred Feminine myths and metaphors holds the key.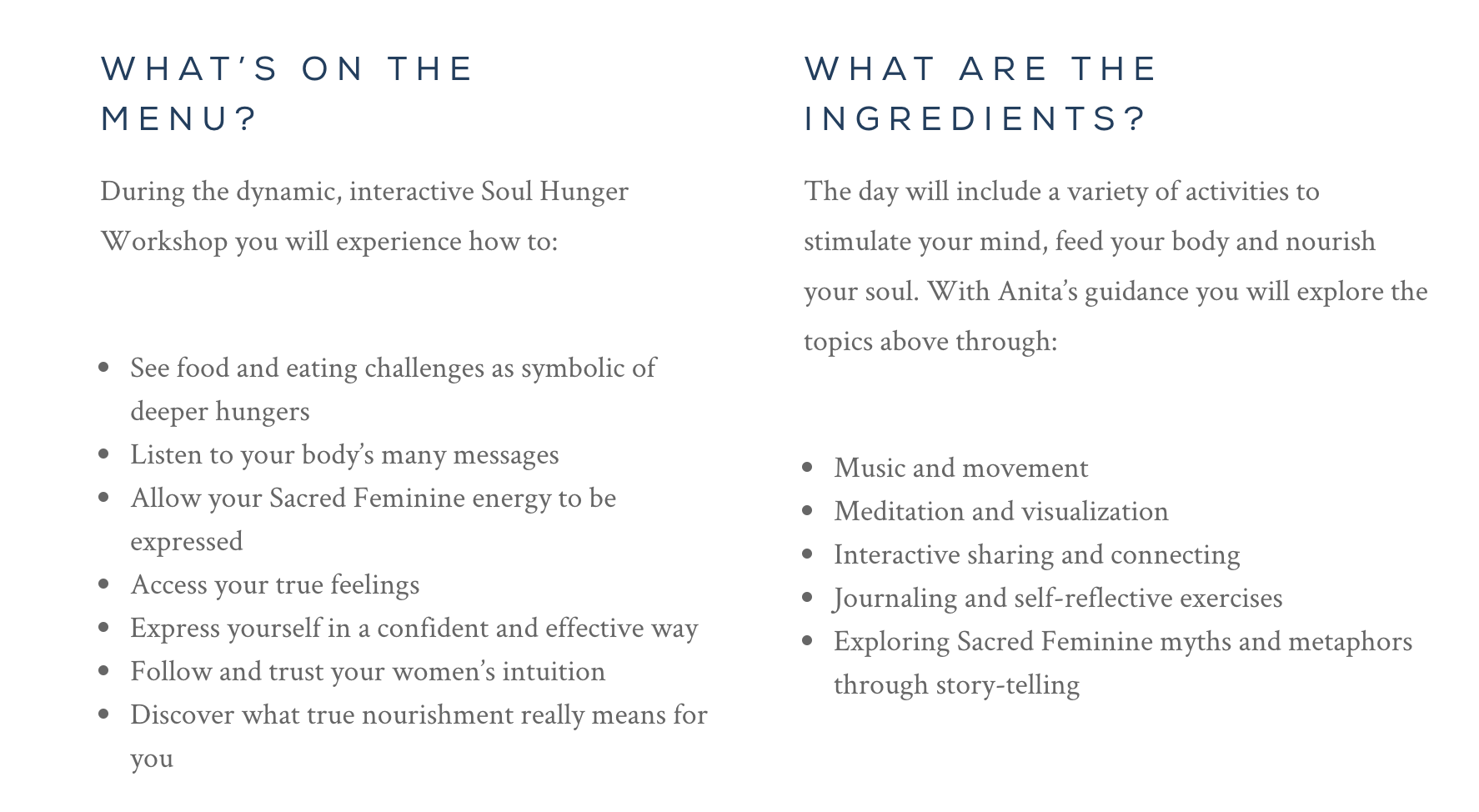 Nothing in life is sweeter than nourishing your Soul. You will leave the Soul Hunger Workshop with a deeper connection to yourself and greater insights into your own patterns and behaviors. You will also gain the knowledge necessary to make permanent, positive changes in your life and be spiritually supported throughout your empowerment journey.
It is our most sincere wish that you will take this day to discover your true self, open your heart, tap into the Sacred Feminine Energy inside you, and taste all the glorious sweetness that this life has to offer!
To register for this event, click here.